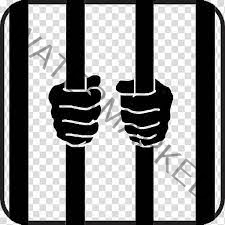 June 16, 2023: While reviewing the condition of prisons in state at a high-level meeting on Thursday, Chief Minister Yogi Adityanath issued important guidelines for prison reform. He expressed the need to make prisons as 'Reformation Homes' besides asked for preparing a new Prison Act of state.
Till now, functioning of UP prisons is being governed by the Jail Act 1894 and the Prisoners Act 1900, provisions of which with passage of time have become largely incompatible in view of changing environment and reformative ideology of prisoners' rehabilitation. The purpose of the Prison Act 1894 is to keep the criminals in custody in a disciplined manner, but we have to focus on reformation and rehabilitation. In such a situation, keeping the future in view, we need to implement new Acts, he added.
The Model Prison Act – 2023 has recently been prepared by the Government of India. This Model Act is useful from the point of view of reformation and rehabilitation of prisoners. According to this Model Act, a new Prison Act of the state should be prepared keeping in mind the needs of the state, said Yogi Adityanath.
The state cabinet had recently approved the new jail manual which is seen as an important step towards prison reforms. The CM said concerted efforts should be made to establish prisons as better centers of reformation besides establishment of 'Open Jail' could also prove useful in this direction. Presently a semi open jail was operational in Lucknow. He directed for preparing a proposal for setting up of an open jail.
Also high-security barracks should be prepared for prisoners who pose a big threat to the country and society like habitual criminals, terrorists, he added. High standards should be strictly followed for their safety. Yogi Adityanath also instructed for enforcing harshest punishment for use of banned items like mobile phones in prisons.
He further said that technology should be used more and more for ensuring transparency in prison administration. Presently the entry/exit of prisoners in UP jails was being done through e-prison. Prisoners Information Management System, Visitor Management System, E-custody Certificate, Police Intelligence System was in use. Also over 4200 CCTV cameras were installed in UP jails, which were constantly being monitored through video wall installed in the headquarters. Also alerts were also being received through the hitech monitoring network which was proving beneficial.
The UP CM also instructed that drone cameras should be integrated with the video wall for monitoring besides provision of video conferencing with the courts, provision of scientific and technical intervention etc. in prisons should also be implemented. All these points should be considered while preparing the new Prison Act.
For encouraging good conduct in prison, the prisoners should be given benefit of legal aid, parole, furlough and premature release, for which a clear provision should be made in the new Act, directed the UP chief minister.