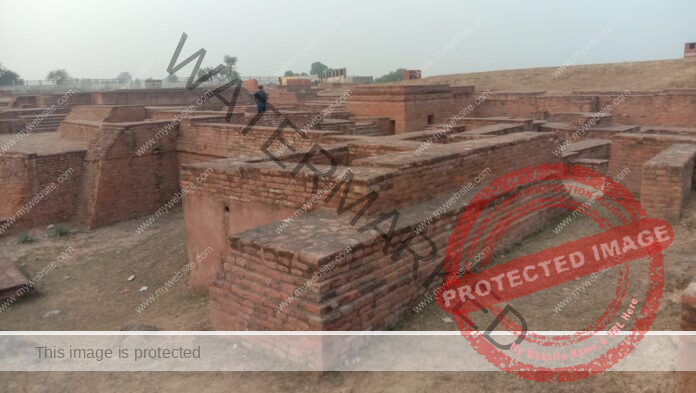 May 10, 2023: If all goes as per plan, the Yogi government is all set to give a new identity to Kaushambi, once the capital of Vatsa among the 16 Mahajanapadas of ancient India. The Uttar Pradesh Tourism department is set to develop Kaushambi as a 'Buddhist Authority Area', which has a history of civilization and prosperity in its past.
Kaushambi will be developed as 'Buddhist Authority Area'
Kaushambi, a district adjacent to Prayagraj, has been known for its glorious past. The Uttar Pradesh government has started a mega exercise to give a new identity to Kaushambi, the city of Buddha, which once had its name counted among the six most important cities of India at the time of Buddha. The Tourism department has plans to develop Kosam Inam village of Kaushambi as 'Buddhist Authority Area'.
As per Regional Tourism Officer, Prayagraj Aparajita Singh, Tourism department was developing the area as a 'Buddhist authority area' for which the department had already received Rs 15 crore as first installment. She further informed that the department had also acquired 11 hectare land in the area for the project from local farmers who have been given their due compensation for land acquired.
'Buddha Theme Park' will be constructed
Kaushambi has been identified with Buddhist sites. The Kosam Inam and Kosam Khiraj villages of Kaushambi, the abode of Lord Buddha, have relics and symbols related to Lord Buddha. In these, the fort of King Udayan of Vats country, its ruins, the pillar of Emperor Ashoka, Rajprasad of Udayan, Ghoshitaram Vihar site are prominent. The Yogi government has prepared a comprehensive plan to develop them.
According to Aparajita Singh, Regional Tourism Officer of Prayagraj, the tourism department is building a Buddha theme park in Kosam Inam village of the district. Cafeteria, museum, parking and other basic facilities will be provided in this park.
'Buddhist Authority Area' will be declared
For sustainable development of sites being developed in Kaushambi, systematic and safe development and expansion was necessary. Regional tourism officer Aparajita Singh said that there were plans to declare the entire area as a 'Buddhist-authority area' or a Buddhist protected area. In this context the Tourism department has also sent a proposal to District Magistrate, Kaushambi. Post declaration of authority area, plans of systematic construction would be implemented, she added. The entire exercise would generate employment opportunities for the local people. The department had also come up with a proposal to provide paying guest facility to tourists in the homes of local residents.
'Buddh Dwar Complex' on cards
The Tourism Department would construct a 'Buddhist Gate Complex' at the entry point of the entire 'Buddhist Authority Area'. In this gate complex, information about all the places covered under the Buddhist pilgrimage area would be given in digital format. Being connected to the four-lane road besides being located near the Prayagraj airport would also increase the number of Buddhist followers and tourists arriving from Sri Lanka, Cambodia and other countries.