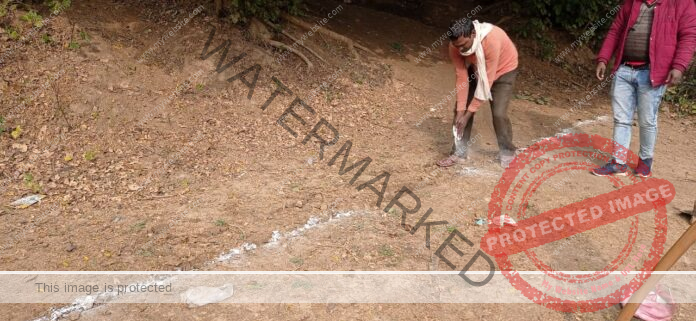 March 24, 2023: With an aim to make the city clean and pollution-free, Bio CNG would be produced from household wet waste churned out in different parts of the city every day. For this, a Bio CNG plant would soon be set up in city which would become operational before Mahakumbh 2025.
The plant which would help address the issue of wet waste in city is expected to produce around 4500 cubic meters of CNG. The plant would be set up on over 10 acres of land in Jahangirabad area of Naini, Prayagraj. The private firm entrusted with the task, Indo Environment Integrated Solution, has already started survey work for acquiring land for the project.
According to Municipal Commissioner, Prayagraj, Chandramohan Garg, nearly 600 metric tonnes of garbage is presently being produced daily in Prayagraj city. Out of this, about 250 metric tonnes remain as wet waste. He said, after collecting wet waste from different localities of the city, it was earlier sent to Baswar garbage disposal plant, located on the outskirts of city. However, now it would be sent to the CNG plant coming up in Jahangirabad for production of CNG.
Further, for selling the same, CNG stations would be set up at three different locations including Jahangirabad, Civil Lines and Jhunsi.
The cost of setting up of the Bio CNG plant would be borne by the firm entrusted with the task of producing CNG from wet waste. According to Garg, the company producing CNG will also give royalty to the Municipal Corporation, which will be in lieu of selling CNG in the market. Prayagraj Municipal Corporation (PMC) would earn around Rs 56 lakh annually from this royalty.
Moreover, the venture would also provide direct or indirect employment to more than 700 people in the city. Apart from this, organic manure would also be made from the plant, which could be used for farming on the banks of the Ganga and Yamuna rivers.
GAME CHANGER
4500 cubic meters of CNG to be produced daily from wet waste.
CNG plant coming up in the 10-acre area in Jahangirabad, Naini.
600 metric tonnes of garbage are produced daily in the city.
250 metric tonnes is wet waste produced daily.
CNG stations for sale are to be set up in Jahangirabad, Civil Lines and Jhunsi.
Rs 56 lakh annually royalty to be earned by PMC.