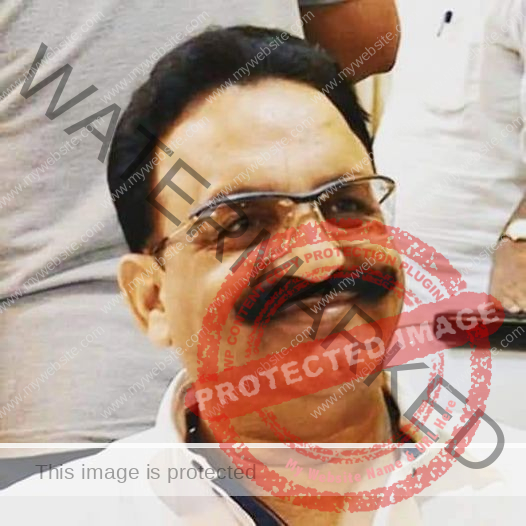 June 05, 2023: Five time MLA from Mau Sadar assembly constituency of Uttar Pradesh, gangster-turned-politician Mukhtar Ansari was awarded a lifer in the more than 31-year-old muder case of Awadhesh Rai by MP/MLA court in Varanasi on Monday. He appeared twice through video conferencing during the pronouncement of the verdict in the murder case in the MP-MLA court of Varanasi. Presently Ansari is lodged in Banda jail. According to the advocates present in the court, the dreaded gangster stood motionless with folded hands and bowed head during the pronouncement of the life sentence.
The quinquagenarian, set to turn 60 this month looked tired all through the hearing held  through video conferencing.
A fine of Rs 1.20 lakh has also been imposed on him. In default of payment of the fine, Mukhtar will have to undergo additional imprisonment of six months. However, all the sentences will run concurrently.
The tenure Mukhtar Ansari has already spent in jail would be adjusted against the life sentence.
Earlier, the courts of Delhi, Lucknow and Ghazipur have also sentenced Mukhtar Ansari. In the court, Mukhtar's advocate Aditya Verma said that the accused was old and sick and hence the accused should be awarded inimum punishment. Meanwhile, Assistant District Government Advocate (Criminal) Vinay Kumar Singh said that the accused had a long criminal history. The murder of Awadhesh Rai proved to have been done in broad daylight and hence came under the category of rarest of rare cases. In such a situation, the accused should be punished with maximum punishment, he added.
Five sentences in nine months
Mafia and former MLA Mukhtar Ansari has been sentenced five times by different courts of UP during the last nine months. On Monday, the MP-MLA court of Varanasi sentenced Mukhtar to life imprisonment in the Awadhesh Rai murder case, which has finally done away with the hopes of his release. In fact, the maximum sentence of ten years' imprisonment was given in the five sentences pronounced before today's verdict.
Don's entire family in distress
Presently the entire Ansari clan is in distress. Mukhtar, his son Abbas Ansari, Abbas's wife Nikhat Bano are behind bars while Mukhtar's wife Afsa Ansari and son Umar Ansari are absconding. Mukhtar's son Abbas Ansari is behind bars in a money laundering case.
Punishments accorded in different cases
On February 5, 2003, the Delhi court sentenced him to ten years imprisonment while on September 21, 2022, High Court awarded seven year sentence. Similarly, on September 23, 2022, the High Court sentenced him to five years imprisonment while a ten-year imprisonment was announced by a Ghazipur court on December 15, 2022. Further, ten-year imprisonment was announced by a Ghazipur court on April 29, 2023 while on June 5, 2023, the MP/MLA court Varanasi awarded Ansari life sentence.
One-third of Ansari's life spent behind bars, three terms of MLA in jail
One-third of Mafia Mukhtar Ansari's life was spent behind bars. Barely 25 days before his 60th birthday, the MP-MLA court of Varanasi awarded a life sentence to the five-time MLA from Mau Sadar.
So far, after conviction in a total of six cases, there is little hope of getting out of jail. Mafia Mukhtar Ansari is behind bars for the last over 17 years but continues to rule the roost in the world of crime which can be gauged from the fact that ever since he has been in jail, over 25 cases have been registered against him, eight of which pertain to murder. The last case of murder against Mukhtar Ansari was registered in January 2022.
Ansari remained behind bars during his three terms as MLA. Between 2002 to 2017, he remained MLA from Mau Sadar assembly seat for three consecutive terms, but did not come out of jail. Mukhtar reached assembly for the first time in 1996 on a Bahujan Samaj Party (BSP) ticket and won from Mau Sadar seat in 2002, 2007, 2012 and 2017, all on BSP ticket. Out of all five terms, Ansari fought the elections of 2007, 2012 and 2017 from behind bars.