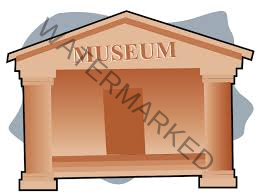 May 30, 2023: In a first of its kind, the Yogi government is all set to come up with a a Digital Kumbh Museum among other preparations for the forthcoming Mahakumbh 2025. As part of the mega exercise of preparations for Mahakumbh 2025, apart from general civic amenities, the UP Tourism department is presently engaged in beautification of temples and development of tourist places. In this sequence, the setting up of a Digital Kumbh Museum has also been proposed by the Tourism Department. This Digital venture would cost around Rs 60 crores and is likely to become center of attraction for the devotees.
Apart from Culture of the country encompassing different states, the digital venture would also have convey mythological and historical importance of Mahakumbh. The Tourism department recently forwarded a proposal of the same to chief secretary.
Museum to be equipped with state-of-the-art facilities
As per the proposal, the proposed Digital Kumbh Museum would give people a feel of the modern Mahakumbh. This Digital Kumbh Museum would be equipped with facilities of heating ventilation and air conditioning besides a audio-video room. It will also have various spiritual galleries, including Spiritual and Kumbh Mela, Interpretation Gallery, Samudra Manthan Gallery and Akhara Gallery. Facilities like food plaza and souvenir shop will also be set up in the museum premises, so that tourists and devotees arriving in Kumbh mela could buy literature and products related to Mahakumbh. Apart from this, a Cultural Haat (Akshayavat), museum, gallery and theater (Amrit Kalash) as well as facilities like guest house would also be made available.
Digital projection to be used
According to the Digital Kumbh Museum proposal, the confluence of three rivers would be shown through digital projection in the entrance lobby. The three rivers (Ganga, Yamuna and Saraswati) would be represented through three different colors based on animated fractal geometry. Apart from this, static graphics would also be brought in use. Also, the interactive map of Prayagraj would be presented on a big screen in the Interpretation Gallery, which could be explored through touch. Here, along with the history of Prayagraj, the modern city would also be narrated to tourists and devotees. In the Samudra Manthan gallery, Samudra Manthan would be presented through floor projection. The Akhara culture in the country would be displayed in the Akhara gallery related to Shankaracharya.
There will also be an interactive wall, which would describe his journey. Video wall in Temporal City, floor, wall and ceiling in Triveni Sangam would be a combination of all three.
Over Rs 300 crores estimated expenditure on development works
The other development works proposed by the Tourism department in connection with the preparations for Mahakumbh 2025 include Bhardwaj Ashram, Dwadas Madhav Temple, Nagvasuki Temple, Dashashwamedh Temple, Mankameshwar Temple, Alopishankari Temple, Padila Mahadev Temple, Panchkoshi Parikrama and upcoming temples, Koteshwar Mahadev , Kalyani temple would be beautified.
Apart from this, construction and beautification of Takshak Tirtha, temples coming up in Karchana area, Akshayvat/Saraswati Koop/Patalpuri temple, Hanuman temple, floating jetty and restaurants is also proposed. Other works including facade lights at Rahi Ilavart Hotel, repair and beautification of three entrances on main roads including 18 new rooms at Triveni Darshan are also part of the proposal.
All these proposals including the Digital Kumbh Museum is estimated to cost more than Rs 170 crores. Apart from this, Rs 120 crores would also be spent on various civil works, while the cost of Facade lighting works is estimated to be around Rs 18 crores.