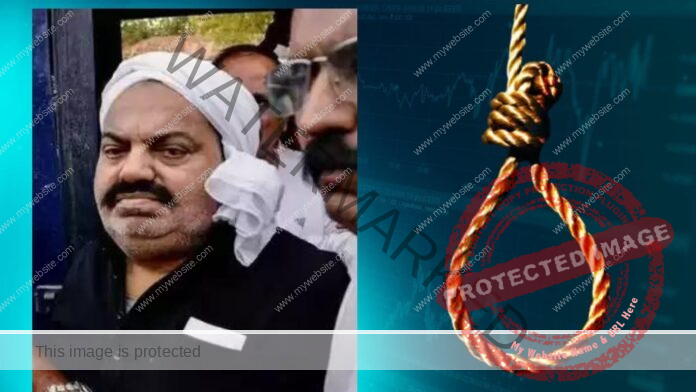 April 08, 2023: The murder of Umesh Pal in broad daylight in Dhoomanganj locality of Prayagraj on February 24, 2023 evening had rocked Uttar Pradesh evoking shock from all quarters of society. UP Politics had also witnessed a storm putting the state government in dock. But even after 42 days of the brutal killing, the five main shooters who carried out the heinous crime are still at large.
For carrying out the killing, indepth planning was done by the Atique Ahmed gang. Facts which the police came across during investigations seemed to have been taken from a bollywood crime potboiler. All the criminals who had a role to play in the killing had been given code names, which they use to avoid detection of the forthcoming. Moreover, separate iPhones and new SIM cards were given to each of the shooters for mutual and safe communication.
This was revealed after police recovered the iPhone and register recently on the information revealed by one Rakesh, who worked at Mafia Atiq Ahmed's house. Rakesh informed the police that all the shooters had proper code names. Atiq's son Asad had been allotted the code name 'Radhe' while Guddu Muslim, who is seen in CCTV footage, throwing bombs around the scene of incident had been code named 'Murgi' (Hen) as his family was into selling chicken. Another shooter who fired at Umesh Pal after coming out of the shop was named 'Ullu' (owl).
Not only this, instead of calling Atiq by his name, he was addressed as 'Bade Miyan' and Ashraf as 'Chote Miyan' on the phone. Also shooter Armaan, who hailed from Sasaram in Bihar, was code named 'Bihari' while hardcore criminal Asad Kalia, carrying a reward of Rs 25000 on his head was given the code name 'Langda' (lame).
As per reports, the code names of some other criminals which had also been revealed included 'Halwai', 'Maya', 'Tota', 'Pandit', 'Sam', 'Sheru', 'Rasiya' and 'Balli'. Sources revealed that iPhones and SIM cards were distributed to the shooters involved in the Umesh Pal killing as conversation on the iPhone was considered secure.