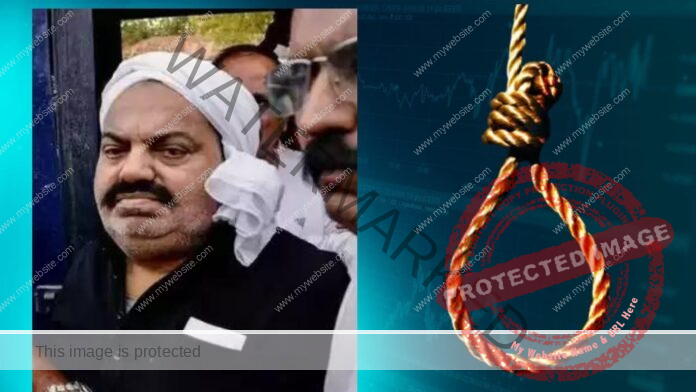 March 29, 2023: After creating a records of sought by earning a century of cases registered against his name in past over four decades, Mafia-turned-politician Atiq Ahmed, known for his balancing act between crime and politics, finally came across something that he vever expected – getting a lifer in a 17-year-old Umesh Pal kidnapping case.
And all this finally became possible with the political will of Yogi Adityanath led Bharatiya Janata Party (BJP) government in UP. Post the day light murder of Umesh Pal, earlier this month in Dhoomanganj locality of Prayagraj, the firm resolve of UP CM yogi Adityanath in UP Assembly vouching to crush the mafia to dust, was evident of the forthcoming.
Out of the total 11 accused in the Umesh Pal kidnapping case, the MP-MLA court on Tuesday sentenced Atiq Ahmed, Dinesh Pasi and Khan Shaulat Hanif to life imprisonment while the remaining seven accused including Atiq's brother Khalid Azim alias Ashraf were acquitted. One of the accused in the case Ansar had already died.
In his over four decades of criminal career, the sexagenarian has been involved in several heinous cases including murder, kidnapping, rioting, extortion, loot, dacoity and illegal land grabbing.
Atiq Ahmed is said to have shared good relations with senior politicians of different political parties and if reports were to be believed, recently Atiq had allegedly made several phone calls from Surat jail to a politician in UP for getting him out of this trouble, but the latter refrained from attending his calls.
Puja Pal, Jaya Pal demand nothing less than hang till death verdict
Though a lifer has been accorded to Mafia-turned-politician Atiq Ahmed and two others by the MPALA court, widows of slain BSP MLA Raju Pal and witness in the Raju Pal muder case Umesh Pal, have come to the forefront not satisfied with the verdict.
The widow of slain BSP MLA Raju Pal, Puja Pal, who is a two-time BSP MLA and now an SP MLA has demanded hanging of Atiq Ahmed. She said that she was disheartened with the verdict as nothing less than hanging of Atiq could do justice to her slain husband. Pooja Pal said that Atiq's brother Ashraf was the manager of his criminal network, but was acquitted by the court.
Like Pooja Pal, Umesh Pal's wife Jaya Pal was also not satisfied with the punishment given to Atiq.
Jaya Pal has decided that she will now go to High Court against the verdict of MP/MLA court and demand that the Honorable High Court considered her plea in the light of the murder of her husband Umesh Pal and awarded a death sentence to the Mafia.