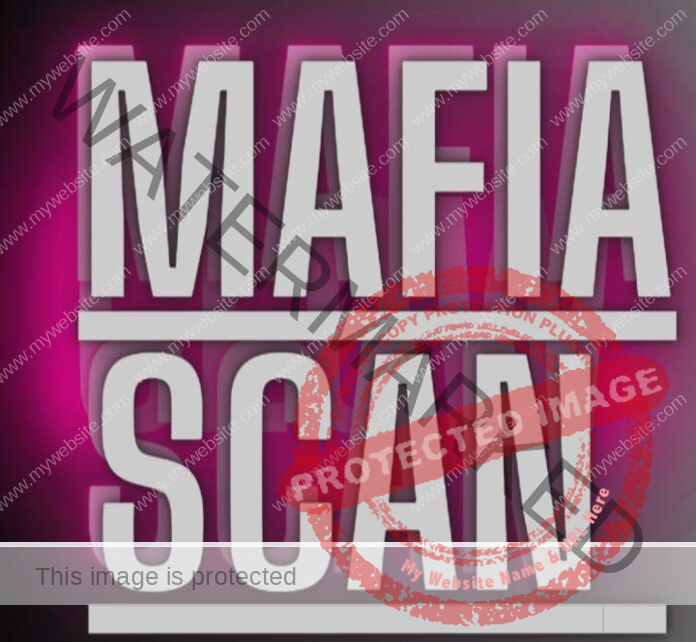 April 23, 2023: This is the first government in the largest state of the country, the Hindi heartland of Uttar Pradesh, which has shown its resolve to get rid of the mafia scourge in the first place. Caring two hoots for its political interests, for the first time since independence, an exhaustive list has been prepared zone-wise, carrying names of 64 active mafias running their well orchestrated gangs, more than 10 of whom are public representatives. This list also includes some names from the city of Prayagraj which witnessed the killing of Mafia-turned Politician Atiq Ahmed and his brother Khalid Azeem alias Ashraf recently. These names include that of Rajesh Yadav, Dilip Mishra, Nihal Kumar alias 'Bacha Pasi', Ganesh Yadav, Javed, Dabboo Singh alias Pradeep Singh, Kamrul Hasan and Jabir Hussain running their gangs in Prayagraj zone.
List has former MP, MLA to Block Pramukh
The list of notoriety has former Member of Parliament, former Member of Legislative Assembly to Block Pramukh also. For example the list has former MP from Balrampur Rizwan Zaheer, former MLA from Bhadohi Vijay Mishra, former MLA from Mau and dreaded don Mukhtar Ansari, former MLC from Deoria Sanjeev Diwedi, former MLC from Varanasi Brijesh Singh and former MLA from Gorakhpur Rajan Tiwari. Similarly, Dileep Mishra of Prayagaraj, Ajay Pratap Singh of Ambedkar Nagar and Sudhir Kumar Singh of Gorakhpur are former block pramukhs.
37 of the 64 mafia are lodged in different prisons of state
Of the total 64 mafia on the hit list of UP government, 37 are presently lodged in different jails while the remaining 27 are outside the jail. Presently former MP Rizwan Zaheer is lodged in Lalitpur jail, former MLA is lodged in Vijay Mishra in Agra jail, former MLA and dreaded don Mukhtar Ansari is lodged in Banda jail while former Block Pramukh Dileep Mishra is lodged in Fatehgarh jail and Ajay Singh is lodged in Ayodhya jail.
Reports revealed after the firm resolve shown by Yogi Adityanath in going all out to break the backbone of mafia in state, several gangsters are on the lookout to surrender before court and go to jail.
Some contested polls unsuccessfully
Vinod Upadhyay had contested Assembly polls on BSP ticket from Gorakhpur while Dhruv Singh has also contested Assembly polls on Apna Dal ticket.
Sharp shooter of Chhota Rajan, Yadav's name first surfaced in abduction case of Dr Kartikeya Sharma
The well known neuro surgeon of Sangam city Dr Kartikeya Sharma, was abducted from near his house in Civil Lines in 2004.During police investigations, names of criminals Shlok Pandit and Rajesh Yadav surfaced which rocked state politics and made doctors go on strike. The then DGP himself tok on the investigations of the sensational abduction of the doctor and after about ten days, Sharma was released by his abductors safely. This gave fame to Rajesh Yadav and Shlok Pandit, with the latter being killed in an encounter in Varanasi. However, Rajesh fled to Mumbai where he met a close friend of Chhota Rajan and joined the Chota Rajan gang.
Two years later on October 16, 2006, a broad daylight shootout was carried out by Chhota Rajan gang in Kala Ghoda area of Mumbai, by his UP recruits Rajesh Yadav from Prayagraj (then Allahabad) and Khan Mubarak of Ambedkar Nagar.
Also names of Bacha Pasi of Sulemsarai, Neeraj Balmiki of Ashok Nagar and Ashish Mishra of Jhunsi had also figured in the Kala Ghoda shootout. Chhota Rajan was so happy after this sensational shootout that he gave Rajesh Yadav the major responsibility of recruiting new shooters for the gang. Yadav, who earned several crores from the underworld made his lavish house in Jhunsi only to be demolished by the Yogi government.
Shooter of Chota Rajan, a corporator for past 13 years
Nihal Kumar alias 'Bacha Pasi' turned to politics after being named in the court robbery case. In 2007, for the first time he won the election of corporator on a BSP ticket. In 2012, his seat was reserved for women candidate, so he made his wife Rajita contest the election, who won with a huge margin and became a corporator. In 2017, Bacha Pasi again tried his luck and captured the seat for the third time in a row.
A two-time corporator from Sulemsarai, he was first booked under the Excise Act around 2002 at the Dhoomanganj police station. In the second case registered soon after at Dhoomanganj police station, he was accused of drug smuggling. Two years later, two consecutive cases were registered against him at the Civil Lines police station, one of which was of robbery and the other of dacoity. With the gradual passage of time, the list of cases filed against him kept on rising but he became famous in the world of crime in 2006 after his name surfaced in Mumbai's Kala Ghoda shootout.
Mafia-turned-block pramukh
Dilip Mishra, included in the list of mafia prepared by the state government, is a resident of Lawayan Kala village in Naini area. He has been the block pramukh of Chaka development block of Naini. His wife has also been the head of the village and a member of the district panchayat. His name surfaced in the attack on UP cabinet minister Nandgopal Gupta Nandi in which the latter was seriously injured while two people including a constable and a senior journalist had lost their lives. Apart from this, Dilip Mishra is also named in the murder of Dr AK Bansal, a renowned doctor of the city and director of Jeevan Jyoti Hospital. He is currently lodged in Fatehgarh jail.
List of 64 mafias of UP released by state government
Mukhtar Ansari, Tribhuvan Singh, Abhishek Singh Honey alias Jahar, Vijay Mishra, Akhand Singh, Ramesh Singh Kaka and Kuntu Singh from Varanasi Zone, Udham Singh and Yogesh Bhadora from Meerut Zone, Anil Chaudhary and Rishi Kumar Sharma from Agra Zone, Ejaz from Bareilly Zone, Khan Mubarak, Sudhakar Singh, Guddu Singh, Lallu Yadav, Bachchu Yadav, Jugnu Walia alias Harivander and Anoop Singh from Lucknow Zone, Dabbu Singh alias 'Pradeep Singh', Dilip Mishra, Javed, Ganesh Yadav, Kamrul Hasan, Javir Hussain, Nihal Kumar alias 'Bacha Pasi' from Prayagraj Zone, Rajan Tiwari, Ramu Dwivedi, Devendra Singh, Rakesh Yadav, Sudhir Singh, Vinod Upadhyay from Gorakhpur Zone, Randeep Bhati, Anil Dujana, Manoj Aase, Amit Kasana, Anil Bhati, Sundar Bhati, Sinhraj Bhati from Noida Commissionerate besides Saud Akhtar, Anupam Dubey from Kanpur Commissionerate.
Other names in the list include that of Brijesh Kumar Singh, Subhash Singh Thakur, Badan Singh Baddo, Haji Yakub Qureshi, Shariq, Sunil Rathi, Dharmendra, Yashpal Tomar, Amar Pal Kalu, Anuj Barkha, Vikrant Vicky, Haji Iqbal, Vinod Sharma, Sunil alias Mooch, Sanjeev Maheshwari, Vinay Tyagi aka Tinku, Ajay Sipahi, Sanjay Singh Singhala, Atul Verma, etc.